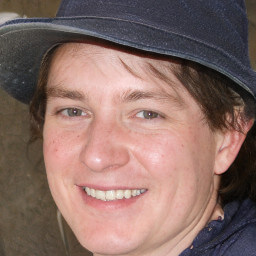 Ross Crandall is a true Pokemon aficionado who has dedicated his life to sharing his love and knowledge of the beloved franchise with others. As a child, Ross was captivated by the world of Pokemon and has since become an expert on all things Pokemon. From the games to the trading cards, Ross has a deep understanding of the franchise and a passion for sharing it with others.
In his quest to share his love for Pokemon with the world, Ross founded a Pokemon blog that has since become one of the most popular online destinations for Pokemon fans. On his blog, Ross provides in-depth analysis and commentary on the latest Pokemon news, games, and events. He also shares his personal experiences with the franchise and offers tips and tricks for fellow fans.
Ross's blog has become a hub for Pokemon enthusiasts, and he has built a thriving community of dedicated fans who come to his site for the latest news, insights, and discussions on all things Pokemon. He is dedicated to providing a welcoming and inclusive space for Pokemon fans of all ages and backgrounds, and he is always on the lookout for new ways to engage with his audience and bring them closer to the world of Pokemon.
In addition to his blog, Ross is also an active member of the Pokemon community, participating in online forums and events, and collaborating with other fans and experts to create new and exciting content. He is a true ambassador for the Pokemon franchise and his passion and dedication have made him one of the most respected and well-known Pokemon experts in the world.
Whether you're a seasoned player or just starting out, Ross's blog is the ultimate destination for Pokemon fans. With his expert knowledge and love for the franchise, Ross is committed to helping others experience the magic and excitement of the world of Pokemon.